Juniper-Fir HoHo Zum Mini Mist
SCENT PROFILE:
A blend of merry juniper and fir essential oils, this scented Christmas soap is packed with the alluring aromas of pine trees.
PAIRS NICELY WITH…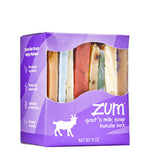 Zum Bundle in a Box
$9.95
Free Shipping On Orders Over $50*
WHY WE LOVE IT
Keep calm and zen on during the busy holiday season with the Juniper-Fir HoHo Zum Mini Mist. This juniper aromatherapy spray is made with a blend of essential oils to deliver a fresh Christmas tree scent. Spray a light mist to instantly elevate your mood or to create the perfect atmosphere for a holly jolly holiday party.
HOW TO USE IT
This plant-packed mood boost in a bottle can be used as a body or room spray. From car to bathroom to gym bag to bed sheets, anywhere is fair game for a little mist action. Give the bottle a good shake before spraying to ensure the perfect whiff of aromatic bliss.
PAIRS NICELY WITH…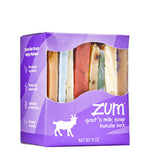 Zum Bundle in a Box
$9.95